Based on Matt Haig's book of the same name and directed by Oscar-nominated Gil Kenan, A Boy Called Noel follows the story of a young boy named Nikolas, who embarks on an extraordinary adventure through the snowy north in search of his father.


Nikolas is joined by a stubborn reindeer called Blitzen and an all-CG mouse voiced by Stephen Merchant (Jojo Rabbit, Fighting With My Family, Logan). Merchant's character, Miika, is featured in more than half of the 874 shots Framestore has made for the film, mostly during lockdown, production and artists working from home for the project's final four months.


"Glen and Framestore were creative collaborators on the film from the very early stages of pre-production to final color," says director Kenan. "Working together from script to screen meant we could develop ideas and evolve the storytelling in real time, so by the time we were in post-production most of the fundamental questions had been answered and we could focus on the essentials such as performance. We had many conversations about the approach in preparation, including a pivotal Arctic Circle scout that inspired much of the journey in the film. During this time, we have developed the methodology to marry extraordinary natural environments with stylized yet photorealistic characters and settings. glen [Pratt, overall VFX supervisor]Joe [Nodwell, VFX producer]Stuart [Penn, VFX supervisor]Dale [Newton, animation supervisor]Chris [Hurtt, animation supervisor] and their crews poured their hearts and souls into helping tell this story and the finished film shines because of it.
"Gil had a really clear and distinctive vision for the film," says Pratt. "He was talking about classic Westerns in terms of cinematography: how the negative space would create the setting. It really shines through in the way these huge expanses of snow and epic landscapes are used to frame beautiful shapes – antlers, for example – to create something truly special. Key to imbuing the film with a sense of place and wonder was early reconnaissance in Lapland, taken by Kenan, Pratt and production designer Gary Williamson. "We went in December, when the sun rises at 11:30 a.m. and sets at 1:30 p.m.," says Pratt. "Your whole day is three hours long, but it's 'magic hour' all the time. You get this incredibly special light, and this wonderful palette then infused the film and, of course, our visual effects.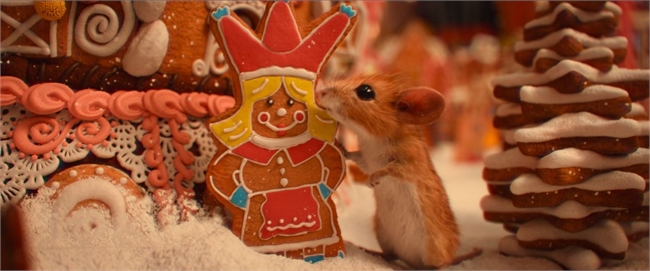 The trip also provided an opportunity to admire the Northern Lights and the incredible craftsmanship of the Sami people, helping to illuminate the team's work as they brought the world of Nikolas, Miika and Blitzen to life. The film also involved filming in Prague and London, and a two-week reconnaissance on a frozen lake in Slovakia to film real snow and ice – perfect reference footage for a show that required attention to detail. , whether for great CG views or a foreground shot that focuses on a single, beautifully crafted snowflake.
All creatures big and small

Although the feature was filled with magical challenges, such as forming fully CG environments and landscapes, one of the mountains to climb was in the realism. Produce photorealistic CG characters that retain emotive facial expressions, while looking like real animals. "Miika the mouse has become the star of the show for me," says Penn. "When developing the look, we started with a photorealistic mouse, then we overdid some features, making sure her mouth looked like a mouse, but was able to 'talk' using motion. We were working with far fewer muscles than there would be in a human face, so we helped make him more expressive by shaking his nose and also using his eyes and ears to convey emotions.


"We all know that animals can't talk, so if you apply human physiology to them, it gets disturbing very quickly," says Pratt. So the focus has to be on the body language and the real-life reference, and hats off to Dale Newton, Chris Hurtt and the animation team, for they were able to marry that seamlessly with the brilliant performance of Stephen Merchant. They managed to really capture the essence of that, distilling it all into a character that might be small but has a huge personality.

"We took care to build a mouse that, although designed and therefore a bit stylized, would be executed convincingly like a real mouse," Newton explains.
"We found some harvest mice at a summer fair that were particularly sweet. We filmed hours of reference material observing the way they walk, breathe, climb, sniff, snort and yawn, all of this was analyzed and reconstructed by our asset team into our Miika animation puppet. The animation team then used the same footage to delve into headspace when creating performances. "I think some of my favorite Miika moments are the ones that were carefully observed from life and adapted into a scene from the movie."
Kenan adds, "Miika is an audience favorite precisely because the animation teams, led by Newton and Hurtt, have completely embraced the dry, sly brilliance of Stephen's performance and channeled it to the screen. The Framestore team delivered a key hit early in the process that confirmed the balance had been struck and we were on the right track. From then on, it became a joyful process of ensuring that the Miika standard was upheld across the board and that every move lived up to the character's potential.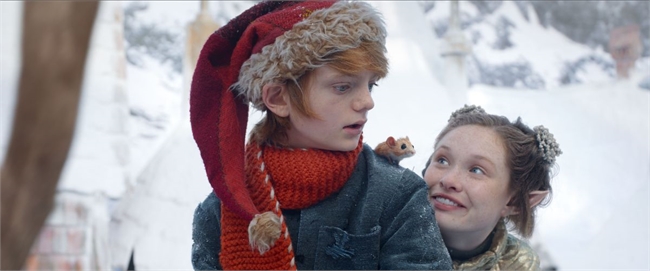 The Leprechaun of Truth
The creation of the Truth Pixie prompted the team to replace Zoe Colletti's hair and body, creating digital costumes until ultimately only the actress' face remained. "The Truth Pixie presented us with very specific challenges," says Pratt. "Gil wanted the film to retain a grounding: not to be too supernatural or fantastical. This meant that we quickly moved on from the idea of ​​an all-CG Truth Pixie, and instead using a mix of live action and CG photography to subtly imbue Zoe Colletti with more pixie-like qualities and characteristics.
"The Truth Pixie has a shorter body, but a human-sized head, so she was fully CG from the neck down," Penn explains. "She wasn't a Tinkerbell-sized creation, in that she didn't have reduced human proportions, so during filming the actress wore a height-limiting harness to help her to squat, or the rest of the cast stood on boxes, to make sure his head was in the right place. There was a lot of head tracking, taking her on and off the plate to add her body and costume later, and replacing her hair and ears.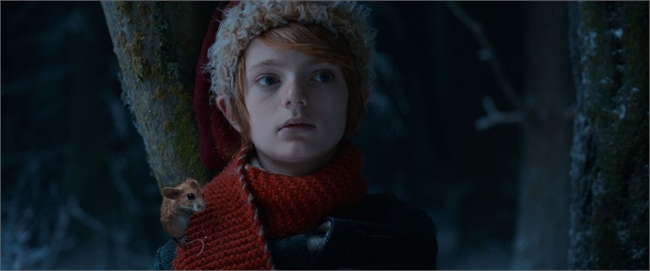 Christmas in July

The feature proved a tricky project for Environments Supervisor Jerome Martinez, who had to sleep in a garage in the mountains after being stuck in a snowstorm during a reference drone shoot. The crew was thankfully able to thaw out, filming overcast shots of snow-capped Elfheim in over 35C heat with clear blue skies, while the star-studded cast wore costumes of thick winter coats.
Framestore added snowfall to many sequences throughout the film, to further bring out the wintry Christmas vibe. Elfheim aside, A Boy Called Noel also allowed Framestore's visual effects artists to create environments entirely in CG.
Midway through the movie, Miika and Nicolas stumble upon a mouth-watering "cake town," and Miika wastes no time diving into this delicious cookie construction. "Gil always seems to be storyboarding on his iPad," Pratt recalled. "I actually remember him showing me this idea at the Framestore reception – he had drawn the storyboard and I loved it straight away. The clarity of his vision for the scene meant we could really get started, and despite its complexity, it didn't require a lot of iterative work.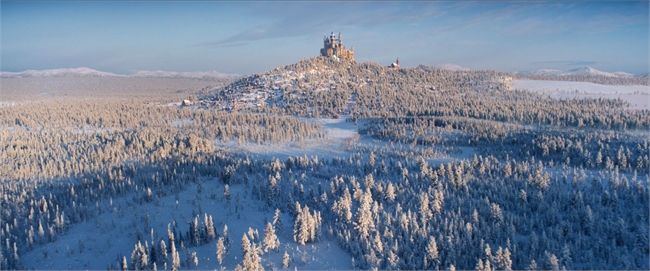 "Production designer Gary Williamson came up with the concept art, and there were actually expert pastry chefs who worked with him and the set designers to build it as a practical, miniature set. We shot it at Twickenham Studios and captured the entire build photogrammetrically. That meant we captured the lighting exactly the way Kenan and DOP Zac Nicholson intended, and also gave our VFX work a sense of tangibility. To me, this is not only a charming and fun sequence, but also a shining example of how VFX can bring a director's creative vision to life.
Kenan agrees, neatly summing up the benefits of this "real is better" approach to filmmaking: "It was very difficult to pass for a shot that could have been completely virtual, but the tactile nature of the over – and the fact that I'm hungry every time I watch it – suggests it was worth it.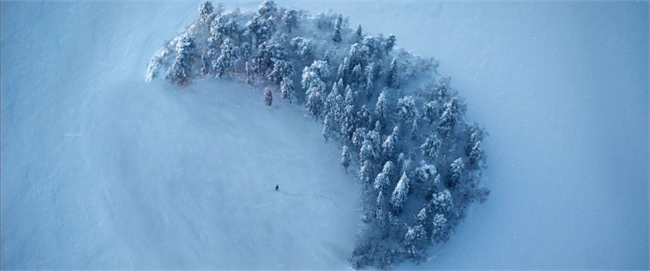 From start to finish, the feature took 70 weeks and was worked on by 342 Framestore artists.