In the video, viewers fly through fantastical worlds where these five iconic artists find inspiration to create music. Ingenuity Studios built all of these environments in CG, with live action footage shot entirely on green screen or blue screen. The studio also helped provide a feel for the framing of virtual environments on set during preview to prepare for effects work.
Made in collaboration with Spotify's in-house creative team, Ingenuity Studios completed a total of 65 shots in five unique CG environments that aligned with each of the five featured musical acts. The studio delivered edits of 90 seconds, 60 seconds and 15 seconds (per artist).
Powered by revolutionary technology
Transitioning from one environment to another was a technical challenge, and placing one environment into the other represented a whole new level of complexity.
Grant Miller, Partner and VFX Supervisor at Ingenuity Studios, explained, "Immediately after viewers are immersed in the anti-gravity chamber, they are treated to a wild transition from the chair flying out of the chamber, where they are hovering over the moon and zoom. in the final environment which begins with a magical tree perched on top of the moon. So we have an environment located in another environment.
World-to-world transitions were among the most technologically challenging aspects of this campaign. The team wanted to convey that all of these environments were inside the same ship, so it was a challenge to make sure the transitions were completely seamless.
They really are big worlds. For example, the largest scene managed by Ingenuity was made possible by Solaris in Houdini, a new USD system, and rendered with Renderman. In the past, this type of scene would have been split into different parts and reassembled, "but by working with USD, we are able to keep the whole scene in one file, rendering everything together for better lighting and interaction. It was a big win for the project and a great tool in our toolbox."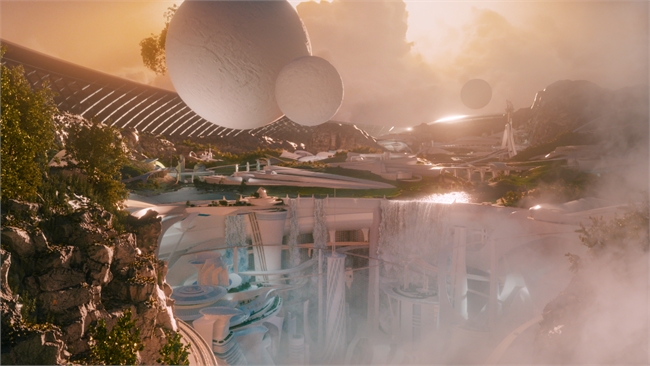 Contribution from the artist

The environments of Billie Eilish, Travis Scott, Dua Lipa, Bad Bunny and BLACKPINK have been carefully tweaked. "All of the artists involved provided excellent commentary regarding their individual surroundings so that it was representative of their unique identity," Miller said. "Also, our studio has done a number of videos and other projects with Billie and Travis in the past, so this ad felt like a natural progression of those relationships. The ingenuity grew out of the world of music videos," Miller added.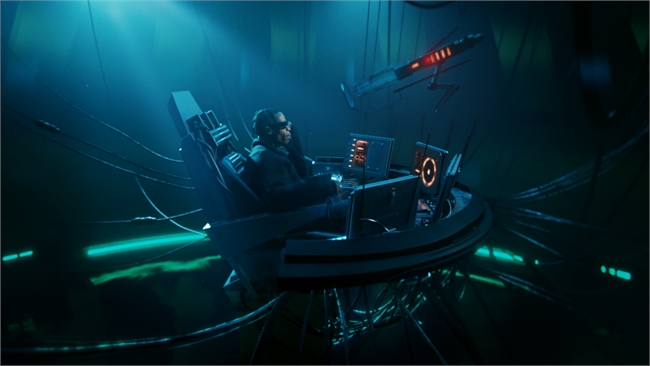 Look forward

"As a studio, whenever we are heavily involved in the pre-production and filming of a project, we will definitely incorporate USD with Unreal, as we have successfully done with Spotify's work," Miller added. . "It speeds up delivery and eliminates many questions the client might have, as what they are looking at on set is more accurately transferred to the final. We no longer need to take previs and build something to match. "There is no duplicate work here. Our team is eager to improve the connection between Unreal and Houdini USD whenever it makes sense."
The technology used by the Ingenuity Studios team for the Spotify campaign included Houdini (Solaris/USD), Nuke, Maya, Unreal Engine, After Effects, Premiere, 3DEqualizer, RenderMan and the Alexa LF camera.