CES has long been a showcase for what's happening in the tech pipeline. This year, NVIDIA shows the radical innovation that is happening now.
During a special virtual keynote at the show, Ali Kani, Vice President and General Manager Automotive at NVIDIA, detailed the capabilities of DRIVE Hyperion and the many ways the industry is growing on the platform. These critical advances show the maturity of self-driving technology as companies begin to deploy safer and more efficient means of transportation.
The development of autonomous vehicle technology requires an entirely new platform architecture and software development process. Hardware and software must be thoroughly tested and validated to ensure they can handle the harsh conditions of daily driving with the stringent safety and security needs of automated vehicles.
That's why NVIDIA built and made open the DRIVE Hyperion platform, which includes a high-performance computer and sensor architecture that meets the safety requirements of a fully autonomous vehicle. DRIVE Hyperion is engineered with redundant NVIDIA DRIVE Orin systems-on-chips for software-defined vehicles that continuously improve and create a wide variety of new software and service-based business models for automakers.

The latest-generation platform includes 12 state-of-the-art surround cameras, 12 ultrasounds, nine radars, three interior sensing cameras and forward-facing lidar. It is designed to be functionally safe, so that in the event of a computer or sensor failure, a backup is available to ensure the AV can lead its passengers to a safe location.
The DRIVE Hyperion architecture has been adopted by hundreds of automakers, truck manufacturers, Tier 1 suppliers and robotaxi companies, ushering in the new era of autonomy.
Large-scale innovation
Bringing this complete platform architecture to the global automotive ecosystem requires collaboration with leading Tier 1 vendors.
Desay, Flex, Quanta, Valeo and ZF are now scaling partners for the DRIVE Hyperion 8 platform, manufacturing production-ready designs with the highest levels of functional safety and security.
"We are delighted to be working with NVIDIA on their DRIVE Hyperion platform," said Geoffrey Buoquot, CTO and Vice President of Strategy at Valeo. "In addition to our latest generation ultrasonic sensors providing digital raw data that their AI classifiers can process and our 12 cameras, including the new 8 megapixel cameras, we are now also able to provide a platform based on Orin to support self-driving applications with consistent performance under automotive environmental conditions and production demands.
"Flex is excited to partner with NVIDIA to help accelerate the deployment of autonomous and ADAS systems leveraging Orin's DRIVE platform to design solutions for use by multiple customers," said Mike Thoeny, President of Automotive at Flex.
The breadth and depth of this vendor ecosystem demonstrates how DRIVE Hyperion has become the most open and adopted platform architecture in the industry. These scaling partners will allow the platform to start production as early as this year.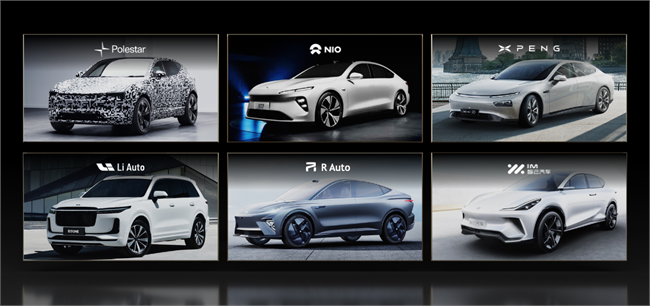 A new energy for a new era
The radical transformation of the transportation industry extends from computing power to powertrains.
Electric vehicles are not only better for the environment, they also fundamentally improve the driving experience for consumers. With a quieter and more durable profile, electric vehicles will begin to make up the majority of cars sold over the next few decades.
This evolution gave way to dozens of new energy vehicle startups. They reinvented the car, starting with a new vehicle architecture based on software-defined programmable computing. These NEVs will continually improve over time with over-the-air updates.

Many major NEV manufacturers are adopting DRIVE Hyperion as a platform to develop these clean and smart models. From Polestar's historic performance heritage to the smash hits of IM Motors, Li Auto, NIO, R Auto and Xpeng, these companies are reinventing the personal transportation experience.
These companies are benefiting from new software-driven business models. Thanks to a centralized computing architecture, car manufacturers can provide new services and advanced functions throughout the life of the vehicle.
Really smart logistics

AI is not only transforming personal transportation, it is also addressing the growing challenges facing the trucking and logistics industry.
Over the past decade, and accelerated by the pandemic, consumer shopping has shifted significantly online, leading to an increase in demand for last-mile trucking and delivery. This trend is expected to continue, as experts predict that 170 billion packages will be shipped worldwide this year, rising to 280 billion in 2027.
At the same time, the trucking industry is experiencing a major driver shortage, with the United States expected to need more than 160,000 drivers by 2028.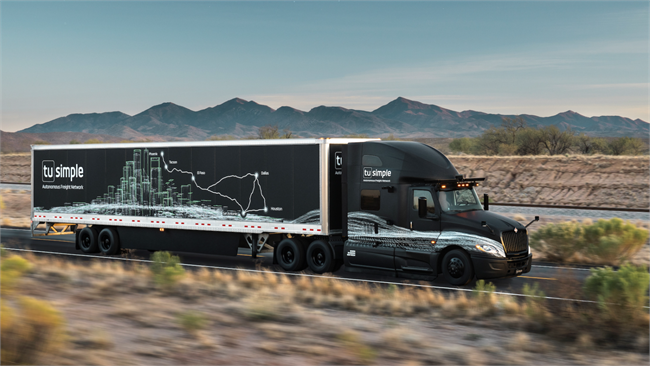 TuSimple addresses these challenges with its scalable autonomous freight network. This network uses self-driving trucks to move goods safely and efficiently across the country. And today the company announced that these smart trucks will be powered by NVIDIA DRIVE Orin.
The advanced SoC will be at the center of TuSimple's Autonomous Domain Controller (ADC), which serves as the central computing unit of an autonomous truck that processes hundreds of trillions of operations per second, including the functions of perception, critical planning and actuation.

As a result, TuSimple can accelerate the development of a high-performance, automotive-grade, scalable ADC that can be integrated into production trucks.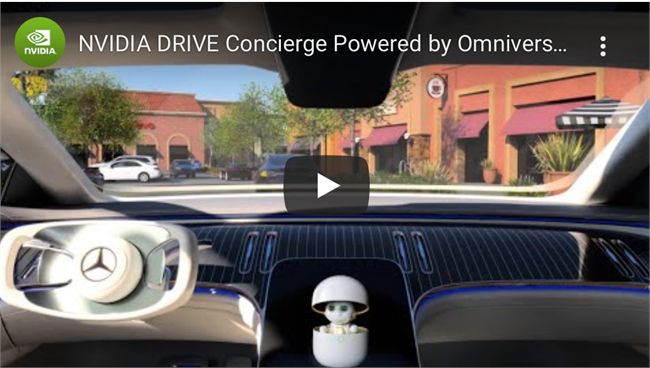 Everyone's digital assistant
Kani also showcased the NVIDIA DRIVE Concierge platform, which provides always-on intelligent services.
DRIVE Concierge combines NVIDIA Omniverse Avatar, DRIVE IX, DRIVE AV 4D perception, GPU-accelerated speech AI Riva SDK, and a range of deep neural networks to delight customers on every drive.
Omniverse Avatar connects voice AI, computer vision, natural language understanding, recommendation engines and simulation. Avatars created on the platform are interactive characters with ray-traced 3D graphics that can see, speak, converse on a wide range of topics and understand expressed intent naturally.
During the special CES address, a demo showed the highlights of a DRIVE Concierge-equipped vehicle making the trip to Las Vegas, helping the driver prepare for the trip, plan schedules and, most importantly, to relax while the car was safely piloted by the DRIVE Chauffeur.
These significant developments in smart driving technology, along with innovations from suppliers, automakers, and trucking companies that all rely on NVIDIA DRIVE, herald the arrival of the autonomous era.